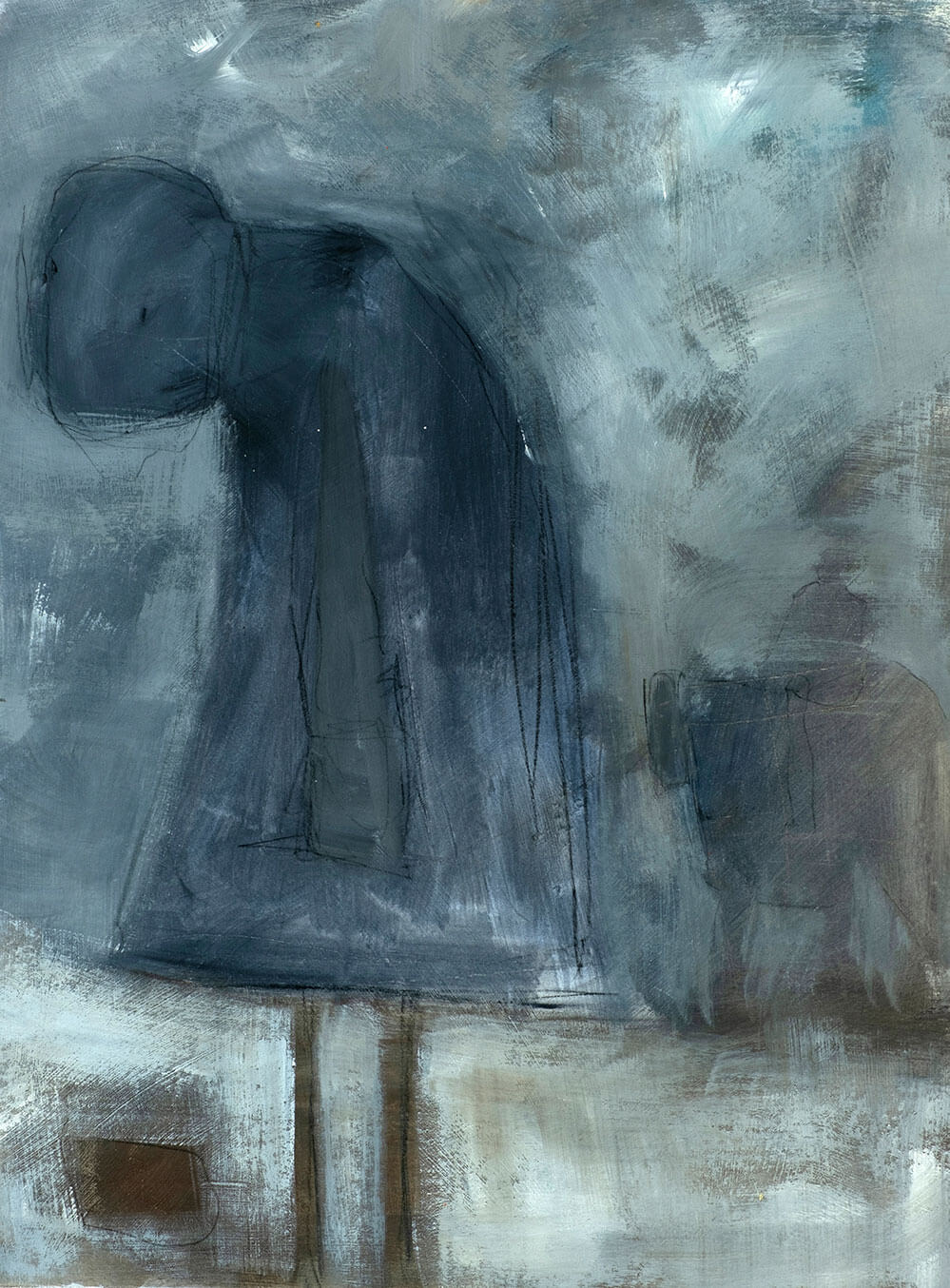 The Long Shadow of Grief
2018
Acrylic on Paper
16″ x 21″
Available
With pain and sorrow as the travelling companions of grief, we can never know how long a shadow grief will cast upon the landscape of our hearts.
Grief is loss and comes in a myriad of experiences and expressions. 
A past loss can shadow and complicate a new loss if we do not create space for our healing.
This painting is a personal portrayal of the loss of a loved one and my journey through the lurking shadows of separation and aloneness.
"Grief is love with no place to put it.
It's all the love you want to give, but cannot". 
Jamie Anderson
Other related work.