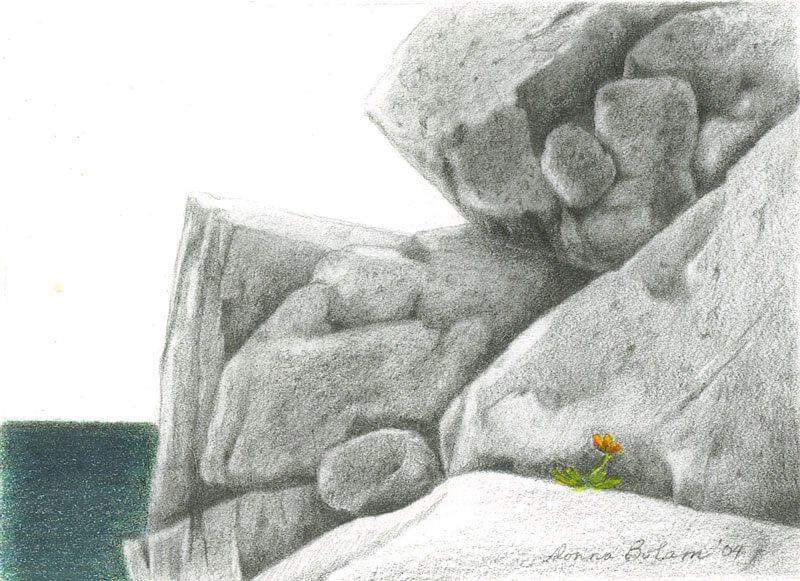 Grow Where You Are Planted
2004
Graphite and Coloured Pencil
Private Collection
I remember the awe I experienced the first time I saw a sapling "thriving" on a rocky ledge in the Algonquin wilderness with only a patch of soil to sustain it.
How could it survive on so little?
The pop-up phrase that followed was this, "grow where you are planted." Over the years these words became seeds of life that girded me with hope and encouragement through the difficult passages of my life.
Other related work.