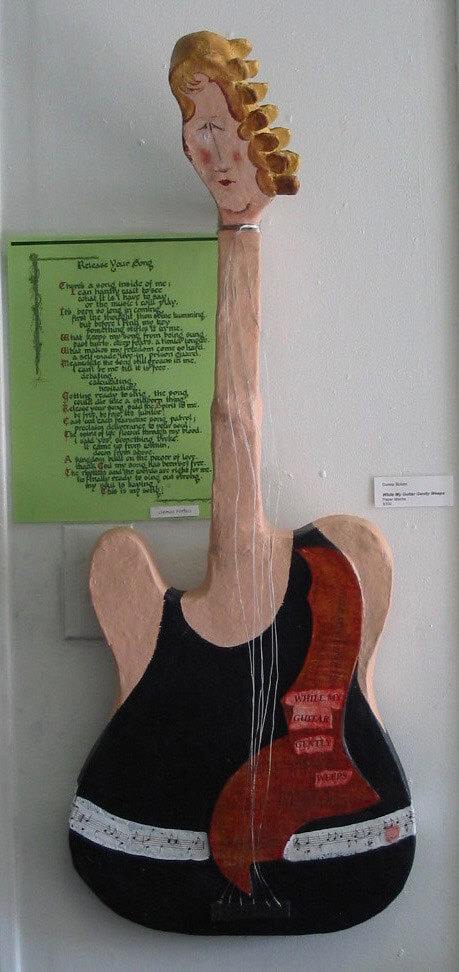 GENTLY MY GUITAR WEEPS
Paper Maché
2005
Collection of Artist
This poem and the music by the Beatles (While My Guitar Gently Weeps) resonated strongly with my 30yr. daily struggle of denying and ignoring those creative promptings …there was always a reason for "not doing" despite my longings.
The "weeping" of that creative child was finally appeased in 2014 when my passion to create proved stronger than my fears.
RELEASE MY SONG
There's a song inside of me,
I can hardly wait to see
what it is I have to say….
What keeps my song from being sung, past hurts, deep fear, a timid tongue
What makes my freedom come so hard,
a self-made live-in prison guard.
Meanwhile the song still groans in me,
I can't be me till it is free,
debating,
calculating,
hesitating
Getting ready to sing,
the song could die
like a stillborn thing….
Release your song, said the Spirit to me…
James Forbes
Other related work.